Product Detail
Product Tags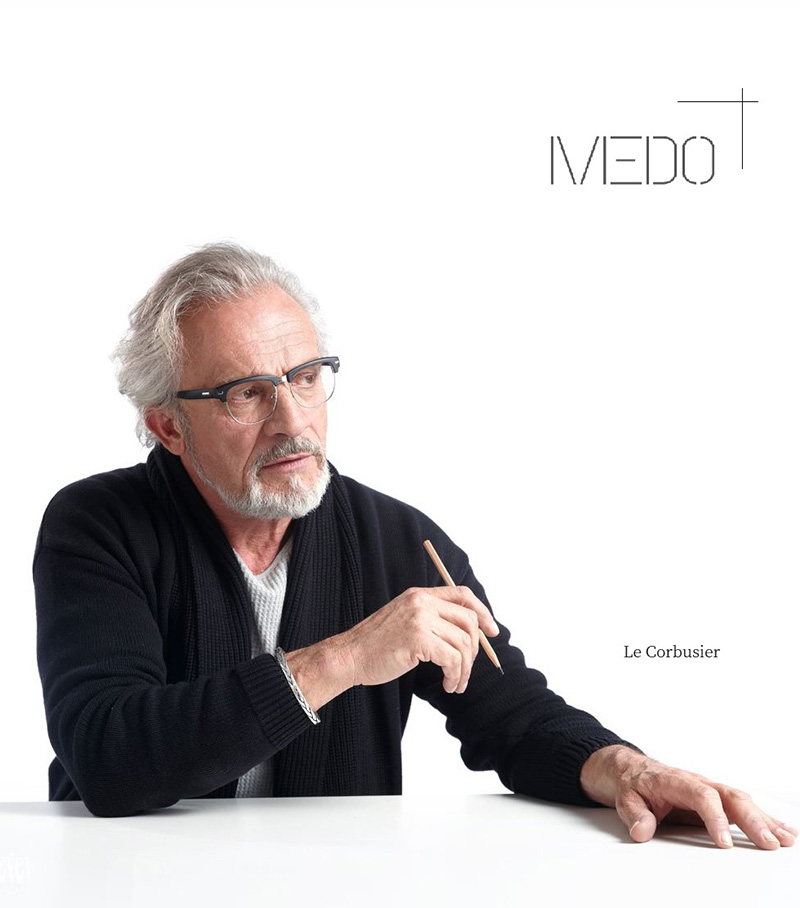 Italian minimalist art
Emphasizing beauty while paying more attention to comfort
Choosing premium first-layer genuine leather
Carbon steel legs embody light luxury and elegance
Perfect combination of comfort, art and value!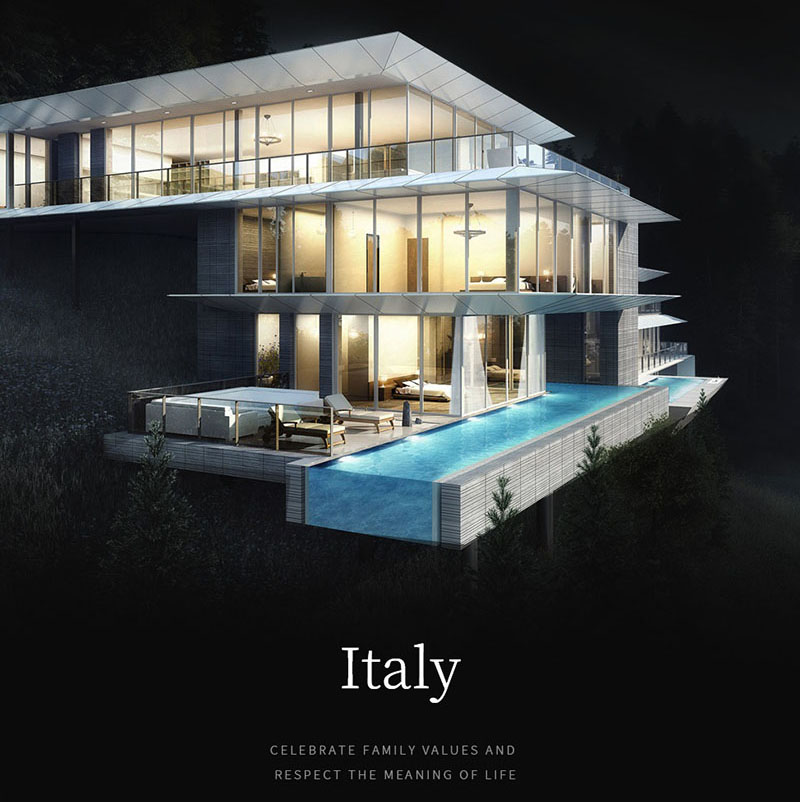 "Minimalist" is in trend
Minimalistic life, Minimalistic Space, Minimalistic Building......
"Minimalist" appears in more and more industries and lifestyles
MEDO minimalist furniture removes all unnecessary functions and redundant product lines, to build a natural, simple and relaxing atmosphere.
Your mind and body will set free to the utmost.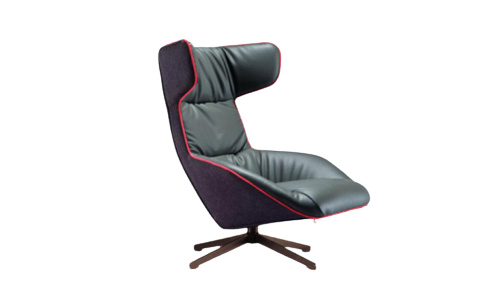 Creating Luxury Leisure Armchairs
The leather chair with carbon steel leg leisure chair in element designs with a wing that embraces the armchair characterised inside by the inviting softness of the seat and backrest.
Metal Frame Leisure Armchairs
The base is made with metal and the seat cushion with channeled goose down padding with core insert in memory foam.
Under the high-density foam is a whole piece of metal.
The armrest with leather brings us a good feeling.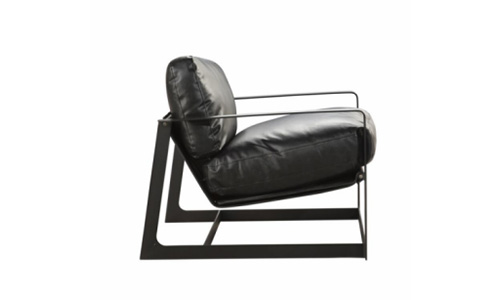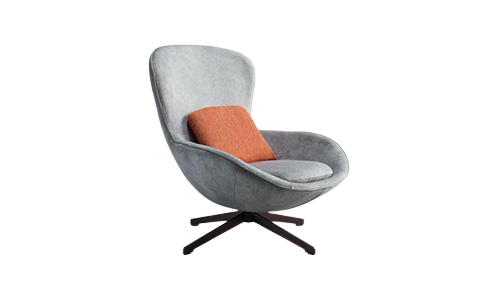 Small Leisure Armchairs For Bedroom
Leather and armchairs is a sleek design. It's close to nature in color. The seat and back are tufted with a soft cushion in microfiber leather. The microfiber leather is smooth and durable. From a close point of view, the texture on the chair is very deep and natural.
Luxury Comfortable Leisure Armchair
Blue color armchairs. It suits for study room and leisure area. This chair uses full leather. The backrest and armrests wrap the whole body inside. There is a small cushion against the headrest, which makes armchair no longer monotonous. When you're tired, you can take a break in leisure chair.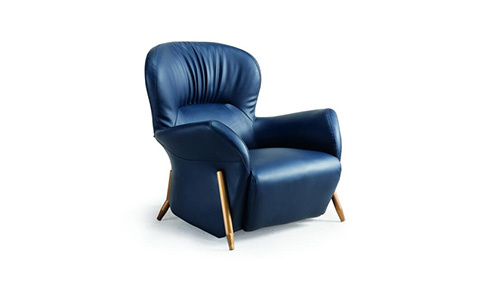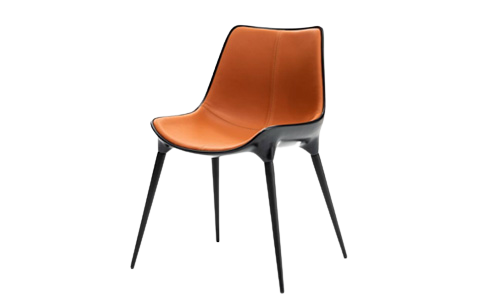 The Smart Leather Dining Chair
Backrest in structural polyurethane coated in flexible fire-resistant. Backrest and seat casing in breathable heat-bonded fire-resistant fiber.
Material: microfiber leather.
Dining leg is make of carbon steel.
Modern Style Dining Chair
Belong minimalism style upholstery of backrest structure and legs. Extra leather the of backrest structure and legs and the material: wood+premium saddle leather with dining leg: solid wood.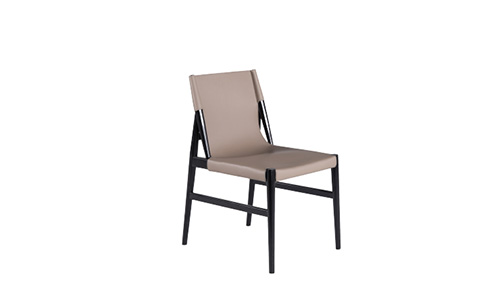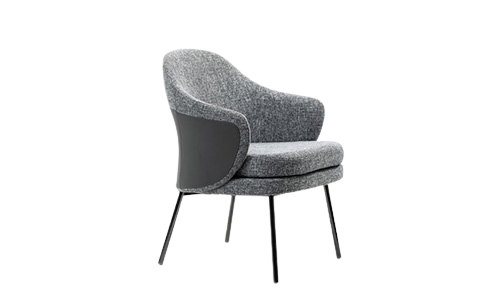 Upholstered completely in fabric or leather and the chair are clad in leather, the all-fabric upholstery version upholstery of backrest structure and legs.
Extra leather, seat in fabric; upholstery of backrest structure and legs.
Material: microfiber leather+fabric.
Dining leg is make of carbon steel.
Confortable Reading Chair
Seat in plywood with high natural rubber component elastic webbing, coated in fireproof polyurethane foam. The seat and backrest are then covered in a breathable heat-bonded fireproof fiber upholstery.
Material: microfiber leather.
Dining Legs is make of carbon steel.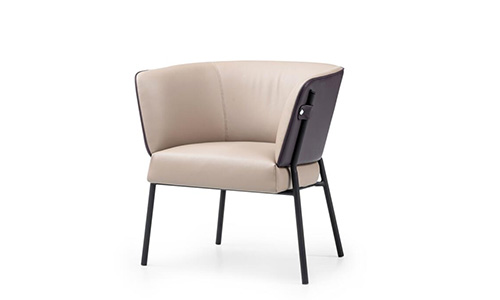 MEDO Minimalism Luxury Leisure Armchair Manufacturer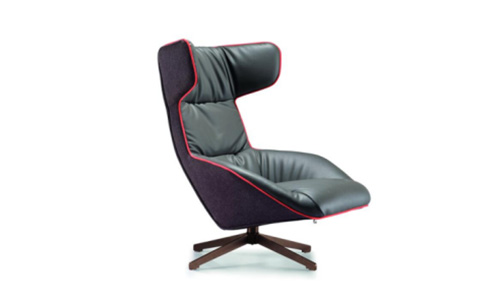 Creating luxury leisure armchairs is an expert in making ones that your customers will love. Whether focusing on comfort with ergonomic luxury armchairs or highlighting quality with high-end materials and designs, our custom luxury leisure armchairs will fit your designs.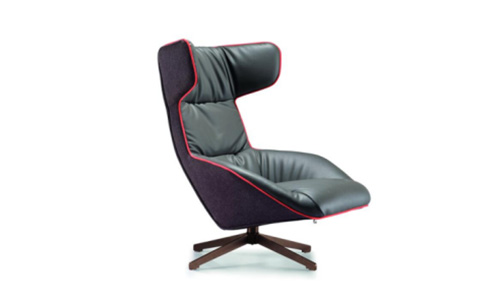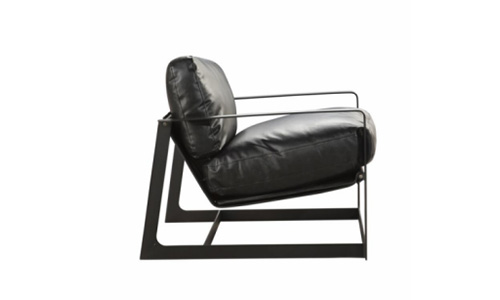 Metal frame Leisure armchairs series.
The base makes of metal. There are 2pieces of metal between the bottom of two arms. Behind the backrest and front onto the seat cushion also have metal to support. So the base is heavy and strong. The holster is the import genuine leather in olive-gray color. Under the high-density foam is a whole piece of metal. The armrest with leather brings us a good feeling.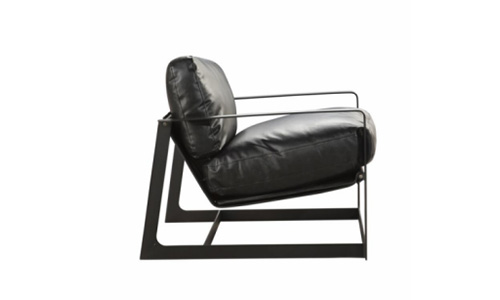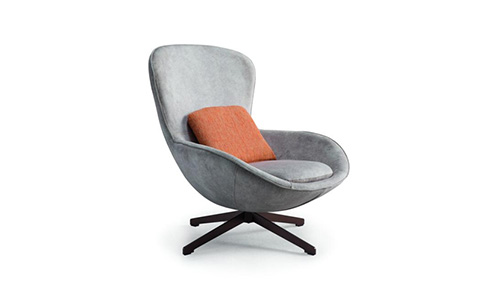 Small Leisure Armchairs For Bedroom
Afternoon sunshine, sit on leisure chair hold a book, put a cup of American coffee on the small side table, and then enjoy a great holiday. Small leisure armchairs for bedroom we upgrade sitting feel, it is even better coupled with black gun-colored hardware, was placed in the bedroom. That's so nice for the bedroom.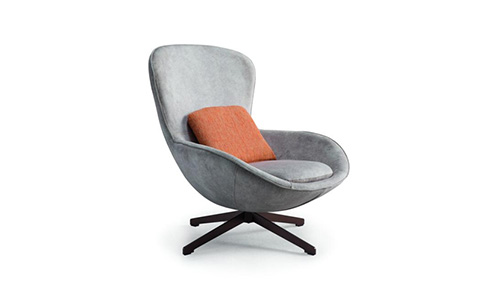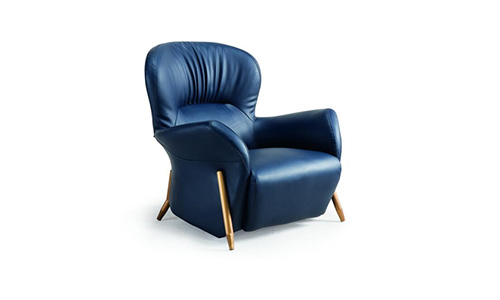 Leisure Armchairs for small spaces uses a triangular gold ratio, and the bottom frame is a heavy metal, very stable. The cushions and backrests are perfectly stitched together. The classic grey cotton linen looks more textured. Place a pillow on the seater and lean up, it's more comfortable. Most importantly, it saves space.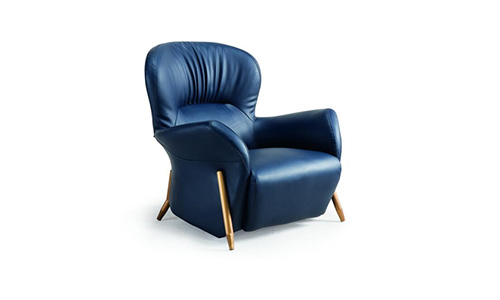 MEDO Minimalism Dining Chairs Manufacturer
Are you looking for dining chair? Here is a reliable source which offers you trendy design in a variety of materials including wood and leather, metal and leather.
The modern luxury dining chairs produced by MEDO can be paired with different dining table designs. It is easy for you to offer a complete dining sets to your customer.
As your selected solid ash wood and high-quality microfiber leather, we are able to offer dining chairs at a moderate price and quality. Manufactured with advanced machine and up to date technology, you can rely on us for efficiency and quality.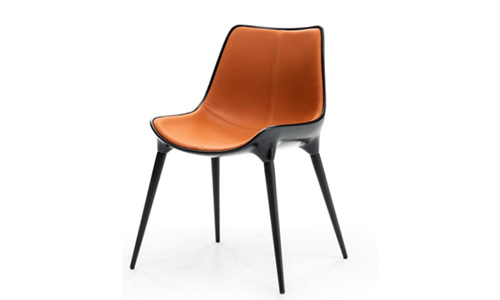 High Back Dining Chairs
It is a simple and generous dining chair without too much modification, which is 90 degrees with the seater cushion, tasteful. The tea color is one of the most popular colors. It is quite versatile matching with different dining tables.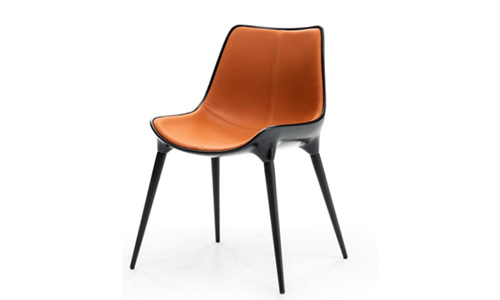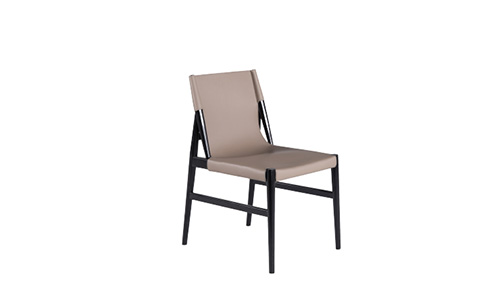 Dining chairs with arms, which is often seen in engineering projects, study room, restaurant, dining room, and many other different scenes. It has different colors available for your selection. The armrests are not very high, but every turn of the way can perfectly hold your hands, to offer you extra comfort. It is versatile in matching different dining tables.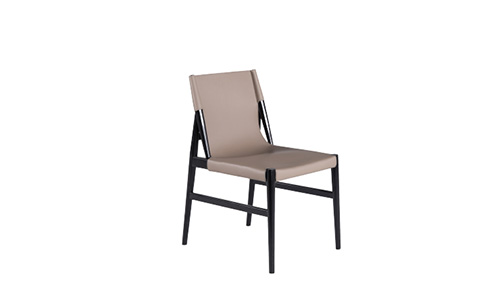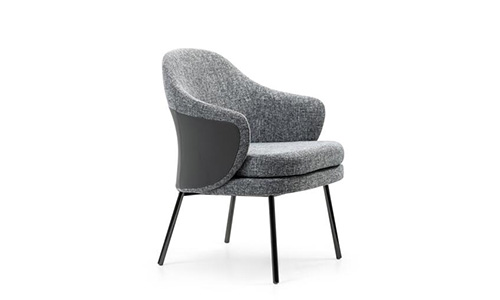 Modern Leather And Fabric Dining Chairs 
It is a new design, The design-obsessed stuff has become one of the mainstream of modern homes. In the minimalist wind, the modern leather dining chairs  is a representative.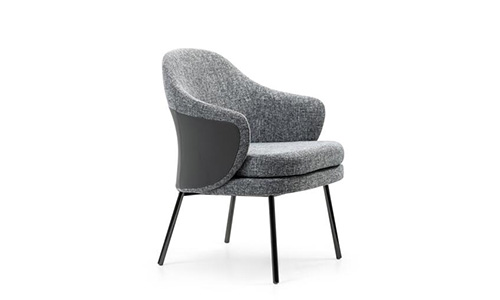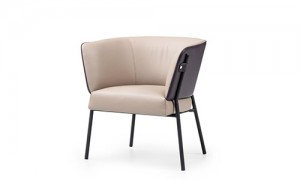 Armrest Dining Chair.
Every angle is for the comfort, with meticulous workmanship. The moderate grayscale and is ideal for matching white marble dining tables. The waistline bends in the middle, just supporting your spine. It is simple and practical.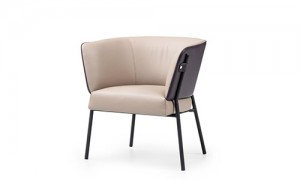 ---
Previous:
Bed
Next:
Table
---
Write your message here and send it to us